Full Color (4/4)
Business Card Printing
Starting at $40
4/4 (Full color on both sides), 14PT C2S - Free UV Coating
(Free Templates Available & Free Metro Detroit Delivery)
Hello Birmingham, MI., need glossy business cards printed and designed? We also offer business card magnets!
BusinessCardPritningDetroit.com makes it easy to
order your business cards.
Here's what you do:
1. Click the Start Order link.
2. Choose your products and quantity.
3. Click Add to Cart and proceed to checkout via PayPal.
4. After successful checkout, you will automatically be forwarded to the Information Entry Screen or email us your files.
5. If you are having your cards custom designed, please email elements after successful checkout from Pay Pal.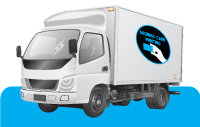 Turn around time is
2-3 business days.



FREE


Metro Detroit Delivery!
Shipping charges will be
added at checkout for out
of town/state customers.